X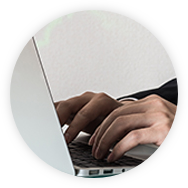 UNLOCKING WEALTH
Making friends with a strange new world
The world is changing at lightning-fast pace, with technology continuing to make an indelible mark on our day-to-day lives.
In this issue we take a look at some of these disruptors, with perhaps the most topical centering on cryptocurrencies and the blockchain technology which underpins this innovation. As part of a new investment trends segment, we also turn our attention to megatrends impacting the investment space, political, social, environmental and demographic game changers which we continue monitor. We get the ball rolling with a look at 'globesity'.
At RMB Private Bank we understand that our innovation must keep up with this fastchanging modern world, which is why are delighted to tell you more about nav» Car, which creates a new world of digital convenience for you within the RMB Private Bank ecosystem. And we also take a look at Secure Chat, the closest and most convenient way for you to speak to a team of Support Bankers any time of day and night.
Across all these innovations, however, the importance of secure channels and ongoing protection of your personal identity information and digital devices has never been more critical. So, in this newsletter, we highlight not only the possibilities but look to arm you with essential tips to ensure your cyber security.
In the wake of a 25 basis point drop in the repo rate, we also take this opportunity to take a closer look at what this new cycle might mean for bonds.
Finally, there are some vinous delights on offer from eBucks Lifestyle and we gear up for RMB WineX 2017, taking place from 25-27 October 2017.
We welcome your feedback about these articles, which we hope you find absorbing and relevant.
X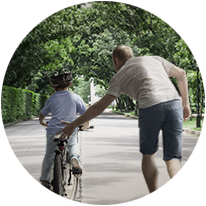 'GLOBESITY' IS A MEGATREND WORTH WATCHING
Trends that change the way we live, work and invest
You wouldn't put your money into a new product, company or sector without asking some key questions, would you? Well, neither would your financial advisor. This is why so much of our time at RMB Private Bank goes into dissecting long-term political, environmental, social and demographic 'megatrends'; developments which can impact your long-term investment returns.
There are a range of megatrends which RMB Private Bank keeps on its radar, says RMB Private Bank's expert Chantal Marx, Head of Research at FNB Securities. "Some are quite in-depth, such as the emergence of the sharing economy, demographic changes, the rise of 'globesity', energy and other scarce resources, the impact of disruptive technology and how Millennials are changing consumption patterns," she says. While others are more general. All, however, have the potential to change the way we live, work and invest.
In forthcoming newsletters we'll take the time to outline a number of these megatrends, giving our views and insights into the possible implications. From a South African perspective many of these global developments are likely to impact our society too, some for the better and others less so. For example, globesity - the increase in obesity around the world - is just one example of a ticking time bomb with a possible upside for astute investors.
Research from Wits University's Priceless research unit in 2016 tells us that obesity related diseases, like heart disease and diabetes, are now responsible for 13.1% of deaths in South Africa. Compared with 13.8% attributable to HIV/Aids complications. This, says Marx, makes globesity of particular importance to the health of South Africa's citizens and also impacts healthcare resources, pharmaceutical companies and medical aids.
But it's not all bad news. With statistics from the Heart and Stroke Foundation telling us that South Africans are the heftiest in sub-Saharan Africa - with 70% of women and about 33% of men being classified as overweight or obese - this has spurred on a counter trend towards health consciousness.
"In emerging markets we have a disparity of income," explains Marx, and an associated disparity in trends. "Higher income individuals are generally in the healthier phase and they are teaching their kids these lifestyle behaviours. And while fast food is still a megatrend for this group, their choices are more health conscious, for example shopping at Woolies or Kauai or using systems like dinner kit delivery service UCook."
These healthier habits are increasing the uptake of wearables too, she explains, highlighting the likes of Garmin and Fitbit fitness trackers, which are, in turn, providing benefits for the insurance industry. "Discovery, for example, is using this data to improve its actuarial efficiencies," explains Marx. Adding these devices into the medical aid mix also makes consumers 'stickier' when it comes to retaining and using memberships to fitness and health clubs. This, says Marx, also keeps up demand for athletic-leisure wear, a bandwagon onto which the likes of Adidas, Reebok and Under Armour have been quick to jump onto in recent years. This specialisation also extends to the type of clothing that fitness fanatics need for yoga versus Crossfit versus spinning.
On the other end of the spectrum are South Africans for whom fast foods - not a Fitbit - represent an 'aspirational' lifestyle choice and, of course, there are also those who find it cheaper to eat convenience foods that to buy fresh produce. "Companies like Famous Brands benefit at this lower end of the market," says Marx. "Pharmaceutical companies and health groups benefit in the middle, although it's a challenge for medical aid companies because a lot of these individuals are employed and covered by medical aid."
After unpacking these divergent themes, the skill comes down to carefully distinguishing between a trend and a fad. Fads don't change the way people live, says Marx, but trends like globesity do. "At RMB Private Bank our job is to adapt to these things, to take them seriously and to spot the opportunities." It's research and analysis like this that highlights the current - and long term - potential of a group like Brait, (which owns Virgin Active), Holdsport, Mr Price Sport, Discovery and offshore companies like Apple and Fitbit. It's this approach that keeps RMB Private Bank' investments thinking one step ahead of the pack.
X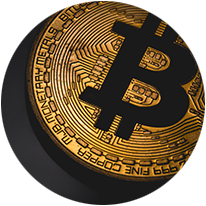 WHAT YOU NEED TO KNOW ABOUT BITCOIN AND BLOCKCHAIN
The surge of cryptocurrency
Even digital currency sceptics are being won over by the rampant surge of cryptocurrency Bitcoin over the past 12 months, a rise which saw its value touch US$5,000 a few weeks ago before coming down quite significantly to below $3,000 and now stands at just below $4,000, having overtaken the price of gold in March.
Despite the volatility of cryptocurrencies like Bitcoin, Litecoin, Dash and Ethereum - and volatile they are, with any hint of uncertainty pushing their prices up or down significantly - these digital currencies, which operate independently of any central bank, have surged into our collective financial lexicon in recent months on the back of uncertainty over issues like the United States and North Korea, Brexit and rising global tensions, says John Joyce, Portfolio Manager at Ashburton Investments. "This is not unlike the reaction we see from gold as a haven during uncertain times," he says.
The value of Bitcoin lies in the fact that just 21 million Bitcoins will only ever 'be mined', so, like gold, supply is limited. This gives them value. Some, like the Chinese central bank, argue that while Bitcoin's value makes it an asset, it is still not a currency and that regulation is needed. In mid-2017 German central bank member Carl-Ludwig Thiele told Handelsblatt newspaper that: "Bitcoin is a means of exchange which is not issued by a central bank, but by unidentified actors. I do not see it as a currency. If you think Bitcoin would be as safe as the euro or the dollar, you have to take responsibility for it." Some would argue that digitisation of banking has already desensitised consumers to the need to hinge a currency to a concrete, physical value or, indeed, to a central bank, opening the door for what JP Morgan calls "the audacity of Bitcoin", which is "a stateless, virtual and peer-to-peer currency".
Equally important is the imperative technology behind the likes of Bitcoin. Blockchain technology, which was originally devised as the system behind Bitcoin, is essentially a public ledger of information duplicated thousands of times over a network of computers. The data isn't stored in one place, rather it is hosted on thousands of computers at the same time.
Farzam Ehsani, Blockchain Lead for RMB, is a recognised authority on blockchain technology and believes it will be as transformative to the global financial system as the internet has been to the world. "Blockchain is the underlying technology that allows a distributed and decentralised community to come to consensus about the true state of a system," he explains. "Bitcoin is an asset on top of this technology. Other assets can also use these consensus protocols and technology."
It's because blockchain data is not centralised and can't be hacked or disrupted at a single point, that it's become such a sought-after technology. So much so that even Bitcoin sceptics like American tech billionaire Mark Cuban recently told Bloomberg News that he'd be investing in 1confirmation, a fund which aims to raise US$20 million to invest in blockchain companies. Cuban might not rate Bitcoin, but he believes blockchain is a "foundation platform from which great applications can be built".
Ehsani points to the home buying process as one sector that is inevitably going to be disrupted by blockchain. "Imagine the ability of buying or selling a house and it being transferred into your name not in weeks or months, but in a matter of seconds or minutes. To me this is not some crazy theory, this will be reality in the not too distant future. It is just a matter of time."
Similarly, Joyce notes that the emergence of cryptocurrencies could be a significant disruptor to the banking system as we know it. "These currencies bypass the bank," he explains. While banks are unlikely to disappear as a result, being cut out of the loop will have adverse consequences for the traditional system. This is why banking groups like FirstRand are quick to investigate the potential of blockchain.
The implications of blockchain on banking, believes Ehsani, include disrupting payments - which currently makes up about 30% of total global banking revenue. "Right now, using Bitcoin, one could transfer monetary value and it would arrive in the United States or any other part of the world in 10 or 20 minutes, an hour at the most. And it would probably cost a grand total of less than R10 regardless of the amount being sent. In addition, it doesn't touch a single financial institution to get there. This can be viewed as a threat to financial institutions but can also be seen as a tremendous opportunity as costs come down and volumes increase. Banks need to start thinking creatively about this new paradigm," he says.
Right now, however, making a cryptocurrency mainstream looks unlikely, believes Joyce, citing the limited supply as just one hindrance. But the change is coming and FirstRand is working to understand the disruptions as well as the opportunities. "The idea of cross-border payments will, in the future, become as silly as the idea of cross-border email," says Ehsani. "Value is able to be transferred instantaneously, just like information. That's what the blockchain does."
X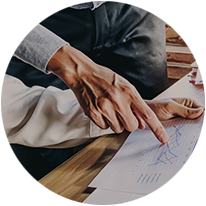 WHAT THE RATE CUT MEANS FOR GOVERNMENTS BONDS
The impact on your investment portfolio
When the South African Reserve Bank took the market by surprise with a 25 basis point repo rate cut in July 2017 it handed indebted consumers a fillip; a reduction in their monthly home loan and credit card payments. The general advice from the experts was, however, not to squander this relief, but rather to save through these uncertain times and build a nest egg.
But, while the average investor might be concerned with their property bond, there is another bond which is also impacted by a rate decrease, and that's government bonds. These have more of an impact on you and your investment portfolio than you might think; forming as they do a healthy proportion of any pension fund. So what does a rate cut mean for these bonds?
According to RMB Private Bank expert Justin Louw, a Relationship Manager at FNB Securities, the 'bonds 101' fact we all need to know is that when interest rates go up, bond prices go down. And when interest rates go down, bond prices go up. "So, in a decreasing rates environment, like we have at present, government bond prices are going up. This means that our clients who have bonds in their portfolios or are invested in multi-asset funds could benefit," says Louw.
This may seem contradictory, because South Africa's sovereign debt has been downgraded to sub-investment this year, but, explains Louw, the market had priced in this downgrade possibility well ahead of time and had already reacted to ongoing South African political uncertainty and instability. So, even during this period of doubt and uncertainty, government bonds have delivered solid returns.
"What has been beneficial for us is that the carry trade [where investors borrow at low interest rates and invest in assets that offer higher returns] has been perpetuated, so there have been positive foreign bond flows following the March cabinet reshuffle and the downgrade," explains Louw. "Inflation has come lower, which is very beneficial, this has been aided by the relatively low oil price and the relatively strong rand. The rand strength came from an improvement in the current account balance and the carry trade. Because inflation has come down, the South African Reserve Bank has a bit of room to cut interest rates."
The carry trade can be explained by the real yield differentials at play, explains Louw. Assuming South African inflation averages 5.5% and the bond yield at the time of downgrade was 9%, then you had a 3.5% differential of a real yield. "If you look globally there is no real yield available," he says. "In the United States inflation is around 1.7% and the bond rate is 2.2%, so you have 0.5% yield. That explains why investors are coming here. They are looking for real yield."
While it has been beneficial for bond prices and the rand, foreign ownership of South African bonds is also a concern because it could have a massive volatility effect if foreigners sell. "At the end of the day, if someone sells something you hold, en masse, then the price can go down a lot and you can lose money. The opposite is also true so it pushes the value around," says Louw. "Volatility in something as conservative as a bond isn't great, as bonds tend to be used for more defensive stable retirement vehicles and older clients, so you don't want to be exposed to that volatility."
This volatility is evident in the fact that in 2016 bonds produced roughly a 15% positive total return, however the previous year they declined by around 16%. In summary, RMB Private Bank expects further volatility in bonds and the only way to avoid this is if you hold them to maturity. "You'd have to hold the R186, for example, till 2026, to guarantee that 8.6% return currently," explains Louw. "Bonds are instruments utilised for income generation in portfolios and especially if you have an offset from a tax point of view or a tax beneficial structure they are attractive with the current real yield."
He also notes that, as a fund manager, "you cannot afford not to have a bond strategy for both sides of the coin on the table", but you do need to constantly consider the risk and timing given this volatility. "This is where a good advisor comes in," he says, noting that the timing of buying and selling bonds in volatile times should constantly be appraised.
There has been some negative sentiment around bonds lately, with the likes of Coronation shedding South African government bonds in its flagship Balanced Plus fund earlier this year. In most part this was because they regarded bonds as being too strong and, in their view, the price did not reflect the risk inherent in the market due to the political uncertainty South Africa is currently experiencing, explains Louw. "The R186 as a reference was about 8.40%, which really was too strong pre the rate cut. We also didn't think it would price in further downgrades, so we lightened our long exposure."
But that was before the surprise interest rate cut. So now, if bonds do weaken again, Louw notes that "we might push our weighting in bonds up as they are still attractive, not necessarily for individuals from a tax perspective, because the distribution is considered as interest, but if you have a pension fund then bonds are attractive due to current yields. At this point you get a percent or so higher return than in the money market, but note this does involve putting capital at risk compared with, for example, a money market."
With RMB Private Bank projecting at least one more rate decrease this year - potentially in October or November - and possibly another in early 2018, we are in the throes of what is expected to be a shallow interest rate decline cycle of around 75 basis points. This bodes well for existing holders of bonds.
X
TAKE YOUR CYBERSECURITY SERIOUSLY
Keep you and your family's data safe
If you use a computer, a tablet or a mobile device, but you don't back up, have antivirus, a secure password and are not actively trying to protect your online identity, then read on because you are not alone. The South African Fraud Prevention Services (SAFPS) recently released statistics which show an increase of more than 200% in identity theft in South Africa over the past six years. And, says SAFPS, a staggering 8.8 million South Africans were caught out by cyber criminals in the past year.
Cybercrime is not just a plot line on popular TV shows, it is a very real threat in the real world. As such, it's imperative to take active steps to protect yourself, your data and your identity.
Kovelin Naidoo, the man they call 'Mr Robot' at RMB Private Bank, may be an expert in this field, but he still stands by some basic steps we can all take to ensure we are a lot safer in the cyber world. Some of these are good habits to get into, he says, like keeping all your devices up to date in terms of software.
"Run all your updates and, if it's Microsoft, keep all the security patches up to date," recommends Naidoo, who suggests making use of automatic updates. "Also make sure your security software is up to date. As an RMB Private Bank client we provide you with an antivirus software licence. When you log in you can download a licence key for Trend Micro." Trend Micro is just one option, he notes, "any antivirus would do. As long as it is up to date."
Once you have these protections in place, then it is essential that you are brutal with your password selection. The days of birthdays, names and star signs are over, today's hackers are wise to these tricks and will break through them quickly, so it is vital to ensure you have a relatively strong password in place, particularly for your online banking. Naidoo suggests that the minimum password length should be eight characters and it should be relatively complex.
He elaborates: "If we look at hackers and how they operate, it is relatively easy to hack simple words from a dictionary, and family and pets names are freely available on social media. So we recommend you use password phrases - such as 'My dog's name is Bingo!' - which would be incredibly difficult for a hacker to break into." So pick a favourite phrase from a book or a poem and type it as it appears in the book; capitals and spacing's included. Ensure you have applied this change to all your sensitive information, emails and applications. Social media accounts do have additional security and privacy settings, so enabling these also ensures the security and privacy of your information.
But, even once you've got all the basics in place, never become complacent. Cybercrime often features well-coordinated attacks and RMB Private Bank works closely with law enforcement to try and identify syndicates. But there are also individuals operating in this space, warns Naidoo. "We've all heard of ransomware over the past six months. And the barriers to entry there are low." To protect yourself in the event of ransomware, it is vital to back up your data on a remote storage device regularly, says Naidoo. Do so at least one a month. "So, if you can't gain access to vital information, then you can fall back on your storage and data."
But, ideally, you've put in place behaviours and security which keep you and your data safe. This includes being suspicious of any emails and attachments which seem unusual. "Most computers are infected through an email with a virus," explains Naidoo. "Cybercriminals are quite masterful when it comes to Photoshopping emails from municipalities or telecoms or banks, links might look right but that link will send you to a malicious site. So scrutinise links and attachments." Do remember that RMB Private Bank will never communicate by using links in emails, nor will we ask clients to send sensitive information or details via email.
Naidoo recommends, from a banking perspective, that you transact using the RMB Private Bank App. "There is strength in all our security but we believe the RMB Private Bank App is the way to go, because we know it is difficult for cybercriminals to target mobile applications," he says. "In the RMB Private Bank App you are fully in our ecosystem and you aren't reliant on other software. But outside of that App there is a whole ecosystem which we can't control."
For example, SIM swaps are an increasingly popular technique which cybercriminals use to gain access to your personal data. But, using App, allows the bank to pick up anomalous and suspicious behaviour which we can proactively block or request you to confirm via a trusted mechanism. "SIM swaps are the first step to identity theft and financial fraud by criminal elements, all they need is your cell number, a utility bill and a copy of your ID. That's it to legitimately do a SIM swap," explains Naidoo.
Identity theft is a big issue in the cyber world, but it transcends the digital sphere. In the real world you should always keep documents such as IDs and passports in a secure location, says Naidoo, and shred sensitive information, like FICA or RICA documentation, once used. "Cybercriminals also look to target your garbage in the real world, and if I have your utility bill and your ID I can do a lot of damage. If you run a small business then also ensure that this security awareness extends through the organisation. If hackers can't get to you, then they will try those close to you, such as your PA or your children. So these practices should cover all devices and people in your circle."
Remember, concludes Naidoo, that all your banking needs can be fulfilled using the secure RMB Private Bank App, "from everyday banking, to renewing your car licence, to evaluating your property price. Many of our clients are still exploring the many things you can do with the App."
X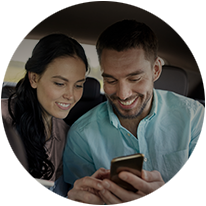 PUT YOUR SMARTPHONE IN THE DRIVER'S SEAT
Get instant access to information
Finding simple and smart ways to assist you to navigate life's difficulties is central to RMB Private Bank nav» innovations. First we started with nav» Home, which looked at 'angst points' in the home buying and selling process. We worked out a slick system to assist you with everything from instant home loan pre-approval for qualifying clients, to getting a free instant property estimate, to searching for your ideal home, and even finding schools and services in your new suburb.
Now we've rolled out nav» Car... so you are never required to stand in line to renew your vehicle licence again!
With nav» Car we aim to make vehicle ownership and compliance just that bit easier, by giving you instant access to a range of tools using the RMB Private Bank App.
For starters, explains Orsheran Singh, Imagineer (Head of Product Development) at nav», you add your vehicle to the App by scanning your licence disc or using a manual entry method. This will give you instant access to information about your car such as value estimates, specs, licence reminders and will even alert you to traffic fines, which you can pay using the RMB Private Bank App.
For many the seamless ability to renew your licence at the touch of a button is the biggest winner. Simply make an in-App payment and your disc will be delivered to your door, says Singh. The handling and delivery fee of R199 excludes the renewal amount, and saves you queues, questions and the frustration of computer malfunctions at the Traffic Department or Post Office.
Plus, once you join up to nav» Car you can opt to take up the On-road PROTECT bundle too. For only R95 a month, this add-on puts you in the driving seat by offering:
Vehicle licence renewal assist: Free handling and delivery to your door for up to five vehicles (excludes renewal amount).
Fines assist: Instant fine notifications and discounts negotiated on your behalf.
Bail assist: 24/7 bail assistance at roadblocks.
Claims assist: Tyre repair due to pothole damage and road Accident Fund claims.
According to Jolande Duvenage, Chief Imagineer (CEO) of nav», every nav» solution is designed to free up your time and put you in control. "We underestimate how much the bank can assist you," she says. "We are seeing the growth of the self-help client and we need to allow for that customer." One way to do that is to ensure that the tools required for ease of use and instant action are at your fingers tips courtesy of your smartphone.
Want to put nav» Car to the test? Simply open the RMB Private Bank App and select nav» Car. Right now this is the closest you will come to a self-driving experience!
X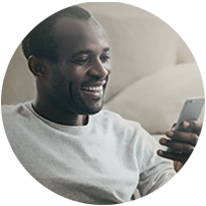 SECURE CHAT. IT'S A PRIVATE BANKER IN YOUR POCKET
Taking digital convenience to the next level
The RMB Private Bank has been a huge breakthrough in banking convenience, says Giuseppe Virgillito, Head of Digital Channel. This requires that RMB Private Bank keeps innovating and ensuring that clients find personal value in using this platform, even if their support team generally deals with their banking requirements or they are comfortably reliant on their private banker.
It's this thinking which saw the creation of Secure Chat, RMB Private Bank's interactive messaging platform on the RMB Private Bank App.
According to Virgillito, Secure Chat was born out of this realisation: "Our clients require personalised service and we need to fit into how our clients' lives work." From there the team put themselves in the shoes of a busy client whose most convenient means of communication on a day-to-day basis is his or her smartphone.
"Our clients are busy and they often don't have time to call the bank, or go to the bank. So, with Secure Chat, they can, at their convenience, log in and have an open conversation with a skilled professional," says Virgillito. This puts your bank in your pocket, be it during a board meeting or while you are waiting for your next flight at the SLOW Lounge.
For those clients still learning their way around the RMB Private Bank App, clients can access Secure Chat by logging into the App, clicking 'More' and then opening up the 'Messages' tab. You'll access Secure Chat in the top right-hand corner.
The Secure Chat service automatically drives clients to the RMB Private Bank App, and this is an intentional move on the part of the bank. "The App establishes a secure connection irrespective of how you access the App, even through a public WiFi connection. Locally or internationally you can connect to a hotspot and talk to your banker with confidence because, by using the App, you are secure and authenticated," explains Virgillito. "This means that you don't have to go through the authentication process and this allows us to service you faster and let you get on with your day."
The App exists to assist clients to meet their daily banking requirements, and Secure Chat adds to that service by giving RMB Private Bank clients 24/7 access to a skilled professional who understands their requirements and can deal with any query. Or, if a client requires an additional level of service, the query can rapidly be scalated to an appropriate expert.
"In time, Secure Chat will evolve into a one-stop-shop where you can talk to us day or night and where we'll be able to invite highly skilled and highly trained specialists into the conversation," says Virgillito. But, for now, you have access to a trained professional and a personalised service which offers the following services:
Obtain stamped bank statements
Request Visa letters
Query debit orders
Get online banking and RMB Private
Bank App support
Report fraud
Query your eBucks Rewards.
While these are all great services, Virgillito stresses that "a client should not be limited to these five things. The App and Secure Chat service are about giving you access to your information in the palm of your hand, all day and all night."
Secure Chat adds another layer to the RMB Private Bank banking proposition, concludes Virgillito. "Secure Chat is just a more convenient, more secure and more accessible way of delivering you the best service."
X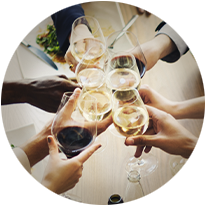 TASTE THE GOOD LIFE WITH EBUCKS LIFESTYLE
Give your taste buds a treat
eBucks Lifestyle has teamed up with Wade Bales Fine Wine and Spirits, the 'personal bankers' of the wine industry, to create three unique and exclusive Cape winetasting experiences for discerning RMB Private Bank clients.
They have assembled three experiences from which you can choose:
Heritage meets contemporary flair at Steenberg
Your Steenberg experience includes a superb neo-bistro three-course meal prepared by Executive Chef Kerry Kilpin at Bistro Sixteen82, an establishment rated among 20 of the world's best winery restaurants.
Marvel at the mountain views at Beau Constantia
Beginning at R500 per person, you will enjoy a glass of Cap Classique on the steep agricultural slopes of Constantia Neck as you take in the beauty of the Beau Constantia boutique wine farm and gaze out over False Bay. Then enjoy a private tasting of all Beau Constantia's Premium Wines - each of which has been awarded more than 90 Robert Parker Points - in the owners' exclusive VIP Bronze Box Glass Conservatory.
You will be treated to the culinary excellence of acclaimed Executive Chef Ivor Jones (formerly of The Test Kitchen) who will prepare a gourmet set menu of eight tapas served over three courses at the Chef's Warehouse - a gastronomic delight that you won't want to end.
Reconnect with the land at Klein Constantia
Starting at R1 000 per person, you will embark on an off-road 4x4 tour up into the spectacular vineyards where you will enjoy a glass of bubbly while taking in the exquisite views.
Thereafter, you'll be whisked off to the quaintly named Duggie's Dungeon for a traditional country-style lunch of succulent chicken, pickles, homemade jams and pâtés, freshly baked breads, delicious quiches, cured meats, cheeses and fresh salads. Subject to his availability, you could also experience meeting Matthew Day, one of the new wave of young winemakers energising the Constantia Valley and get his personal take on the rich history of the Klein Constantia Estate.
And that's not all...
With December just around the corner, now is the perfect time to consider enhancing your Wade Bales Fine Wine and Spirits experience with additional eBucks Lifestyle special offers in order to get maximum value and enjoyment out of your Cape Town visit.
For example, you could enjoy a discount of up to 40%* when you fly kulula.com from Johannesburg to Cape Town and when you make use of Avis car rental. Or you could enjoy a discount of up to 53%* on Rovos Rail, the most luxurious train in the world, as you relax in reconditioned wood-panelled coaches and recapture the romance and luxury of a bygone era.
When you get to Cape Town, choose to stay at Rovos Rail's stately seaside St James Guesthouses fronting onto Kalk Bay at a discount of up to 53%*.
Or enjoy a saving of up to 35%* when you stay at the award-winning five-star 12 Apostles Hotel & Spa or you could select to stay at The Table Bay, Sun International's luxurious five-star hotel overlooking the Victoria & Alfred Waterfront, at a discount of up to 10%* and kids stay free.
Furthermore, to ensure that you enjoy your tasting experience without worrying about drinking and driving, take advantage of eBucks Lifestyle's point-to-point vehicle transfers from Avis.
To find out more about any of these exclusive offers or to book, log in to eBucks.com and click on the Lifestyle tab.
* Discounts exclude all taxes.
X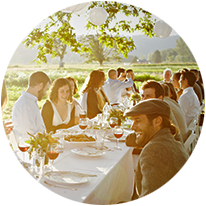 WHAT'S ON?
Popular events on the tourism circuit around South Africa
RMB WineX
25-27 October 2017, Sandton Convention Centre.
Wine making has come a long way since the times of the ancients - when rotting grapes were transformed by the natural yeasts present on their skins into something akin to the beverage we drink today. Back then little was known about cellar hygiene and the outcome of the process was often a matter of chance. It was only in the 19th century that Louis Pasteur began to understand the crucial role played by yeast, and little more than 50 years ago that Emile Peynaud determined the cause of malolactic fermentation.
Today, even the most rustic of cellars is hightech compared with a generation ago. Yet, despite this, much of what goes into traditional quality red winemaking is essentially unchanged from 200 years ago. It's no surprise to discover that the best wines from the 19th century are often still very much alive - an indication that the people who made these vinous treasures understood the art, if not the science of it.
Despite the tech revolution of the past few decades, many of the new generation ofwinemakers are reverting to techniques and equipment that have been used for literally thousands of years. Egg-shaped amphorae are back in fashion as fermentation vessels; foot stomping of grapes - a gentle and effective way of extracting flavour and tannins - has also made a comeback; oxidative practices often yielding so-called orange wine are very much a la mode. The battle cry is authenticity, a banner which unifies the rustic and the precise, the archaic and cutting edge.
Wines from every corner of the national vineyard, as well as a selection from around the world will be available for tasting over the three nights of RMB WineX 2017. Of course there will be hundreds of examples made in great volumes and with great technical precision, and hundreds produced in tiny quantities by so called "boutique" and "garagiste" winemakers. This is because there is no absolutely right or wrong way to transform grapes into wine - the market is the final arbiter. Over the past 18 editions of WineX - the largest consumer wine event in the Southern Hemisphere - pretty much every possible style of wine has been available for sampling. And since very few wine producers in South Africa ever seem to go out of business, clearly they mostly manage to find a palate for every wine.
As an RMB Private Bank Client, enjoy our exclusive offer for RMB WineX.
*Use the code PBclient17 and get discounted tickets from Computicket.
Coffee and Chocolate Expo Cape Town 2017
7-8 October 2017, Durbanville Racecourse, Cape Town.
If you're a coffee aficionado or lover of chocolate then brace yourself with a celebration of cocoa and beans during the third instalment of Cape Town's Coffee and Chocolate Expo. Find out about the origin of your favourite hot beverage and learn how to pour the perfect cup at the Chocolate Theatre. Additional highlights include a chocolate pairing with various liquors, whiskies and, of course, fine wines. Plus expert chocolatiers who be on hand to discuss the craft of fine chocolate making.
Prince Albert Leesfees 2017
3-5 November 2017, Prince Albert, Western Cape.
For the sixth consecutive year this charming book festival returns to the picturesque town of Prince Albert. Words in all their manifestations are the focus of the Leesfees, and this year comedy and satire join the programme in the form of comic talent Nik Rabinowitz. For all the readers out there, this festival is a must!
Ficksburg Cherry Festival 2017
16-18 November 2017, Ficksburg, Free State.
This annual festival, held in the sleepy town on the foothills of the Maluti Mountains, is the longest-running crop festival in South Africa, dating back to 1968. It is also Ficksburg's main opportunity to grab some of the action on the South African tourism circuit. A number of programmes run concurrently throughout the festival, including children's events, and live music to workshops. Popular events include wine and chocolate pairings, an introduction to cooking with cherries, and a range of sports events, including a fun run and road cycling race. A great event for the whole family.
Champagne Louis Roederer & Riedel
6 x Champagne Louis Roederer Brut @ R795.00/bottle (List price: R 4 770.00)

6 x Riedel Vinum Prestige Cuvee Champagne flutes @ R 345 each (List price: R 2 070.00)

RMB Private Bank client price: R 3 995.00(Actual price: R 6 840.00)
Champagne Louis Roederer & Domaines Ott
6 x Champagne Louis Roederer Brut @ R795.00/bottle (List price: R 4 770.00)

6 x Domaines Ott Blanc de Blancs @ R395.00/bottle (List price: R 2370.00)

RMB Private Bank client price: R 4 500.00 (Actual price: R 7 140.00)
To order - please contact Casandra McDonald on casandra@reciprocal.co.za or 011 482 9178.