X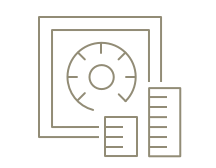 How to activate Shortfall Protection?
Got to "Accounts"
Select "Revolving Facility"
Go to settings
Click on "Setup/Maintenance"
Look for "Would you like to setup shortfall protection?" and change the indicator to "Yes"
Click "Confirm"
Now you can rest assured that your payments will be honoured as long as there are sufficient funds to cover them in your Revolving Facility to complete the transfer.
Please note that you are still responsible for ensuring you have sufficient funds to cover your Revolving Facility debit order and you may not use Shortfall Protection to pay for your Revolving Facility.