X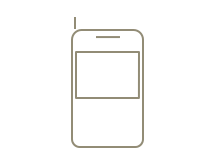 CELLPHONE BANKING
Anywhere, anytime
Dial *120*321#
Select Send Money
Select the account you want to send money from
Key in the cellphone number you want to send to
Enter the amount you want to send
Confirm that all is correct (make sure you entered the correct cellphone number)
To send money using Cellphone Banking you need to be registered for Cellphone Banking.
To register for Cellphone Banking, dial *120*321#
X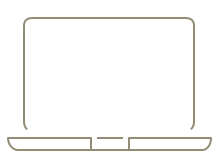 ONLINE BANKING
Easy access 24/7
Once-off
Login to your Online Banking profile
Select Send Money
Select Once-Off
Enter the cellphone number of the recipient
Enter the amount you would like to se
Check the account you want to send money from (in the bottom right corner). If you would like to change the account, select the icon next to the account name.
Check and confirm the transaction
Enter your OTP (one time PIN)
From phonebook
Login to your Online Banking profile
Select Send Money
Enter the amount you would like to pay the recipient*
Select the account you would like to send from
Select Send, then Confirm and enter the OTP.
*To add and save cellphone numbers in your phonebook, select & Add.
Enter a name and the cellphone number you want to send to. Next, select Add Recipient.
You can add up to 5 names and cellphone numbers at a time.
You can register for Online Banking on our website or visit your nearest FNB branch.
X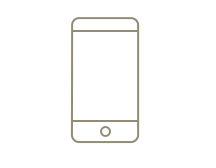 BANKING APP
South Africa's Best Banking App
Login to FNB Banking
Select Send Money
Select Send Money to eWallet
Select the account you want to send money from
Enter the amount and cellphone you want to send to
Select Send
Confirm
To send money using the Banking App you need to download the app on your smartphone.
How to download the app Simply visit your device's app store, search for the RMB Private Bank App and download!


X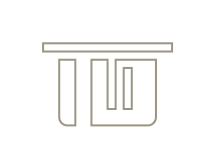 FNB ATM
Simplifying everyday banking
Insert card and enter PIN
Select 'More Options'
Select 'Send or Receive Money'
Select 'Send Money to eWallet'
X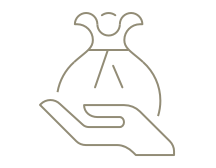 FEES
Anywhere, anytime
| | |
| --- | --- |
| Action | Cost |
| Send money to someone | R10.95 |
| Get cash from an FNB ATM (1 free withdrawal per Send Money transaction) | R6.50 |
| eWallet balance enquiry | FREE |
| eWallet mini-statement request | FREE |
| Cell pay point purchase | FREE |
| Prepaid airtime, data and electricity purchase | R1.50 |
| Transfer from your eWallet to your RMB Private Bank account | FREE |
| Inactivity fee (after 6 months of inactivity) | R6.00 |
PLEASE NOTE
Standard network operator rates apply when using your cellphone.
Pricing is subject to change.
X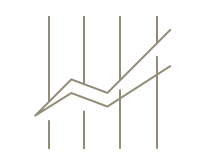 LIMITS
Anywhere, anytime
| | |
| --- | --- |
| Channel | Daily transactional limit |
| FNB Cellphone Banking | R1 500.00 |
| FNB ATM | R1 500.00* |
| FNB Online Banking | R3 000 |
| RMB Private Bank App | R3 000 |
*Withdrawals from ATMs will be dependent on cash withdrawal limit of recipient.
Total daily spend limit = R5 000*
Monthly spend limit = R25 000
*The daily spend limit of R5 000 includes cash withdrawals, in-store and all prepaid purchases.
Reduced limits (when doing a SIM swap)
If a Cellphone Banking user has recently performed a SIM swap, the process to send money will be different. During the Send Money process on Cellphone Banking, the sender will be requested to enter the last 4 digits of their RMB Private Bank Cheque Card as well as the ATM PIN.
In addition, the Cellphone Banking limit (including Prepaid and Send Money) will be reduced to R500 per day for 72 hours. After the 72 hour waiting period, normal limits will apply.
X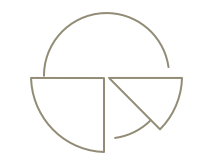 BALANCE
Anywhere, anytime
The eWallet can hold up to R5 000 at any given time, which can be drawn at any FNB ATM. It can also be used to buy prepaid airtime, data, electricity, or to buy goods at your convenience.
X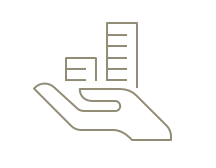 REVERSALS
Anywhere, anytime
Call 087 575 9405 to request a Send Money transaction reversal. Please note that RMB Private Bank will not be held liable for money sent to an incorrect cellphone number. Reversals may incur a fee and are not guaranteed.