X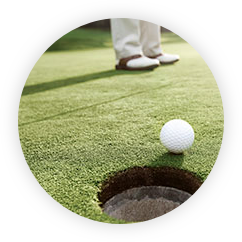 EXCLUSIVE SPORTING EXPERIENCE COURTESY OF EBUCKS LIFESTYLE
eBucks Lifestyle and RMB Private Bank bring you the ultimate in sports travel experiences for 2018. From golfing highlights at the US Masters and in Abu Dhabi, to Wimbledon tennis and first-rate English Premiership football, this new offering affords you the opportunity to enjoy some of the world's most iconic sporting events courtesy of our tailored sporting getaways.
eBucks Lifestyle has combined its expertise in travel with the best in sport to bring RMB Private Bank clients the ultimate in sports travel experiences for the new year. What does that mean for you as a valued eBucks Lifestyle client? Well, this new offering affords you the opportunity to enjoy some of the world's most iconic sporting events courtesy of our exclusively tailored sporting getaways.
For 2018 we've created an array of unforgettable opportunities for the sporting enthusiast, here are four to whet your appetite:
GOLF: ABU DHABI HSBC GOLF CHAMPIONSHIP
Golf's most famous names kick of the year by competing for the coveted Falcon Trophy at the Abu Dhabi HSBC Golf Championship. As an eBucks Lifestyle client you'll not only enjoy four days of up-close excitement, but you are invited to play three rounds at any of the following prestigious golf clubs: Saadiyat Beach Golf Club, an unparalleled location skirted by the cobalt waters around Saadiyat Island; Abu Dhabi Golf Club, a 27-hole oasis in the desert dotted with palms and saltwater lakes; and Yas Links Golf Club, a magnificently designed course which is renowned for testing professionals, enthralling amateurs and exciting beginners.
When: 17 to 24 January 2018 From R21 320 per person sharing
FOOTBALL: ENGLISH PREMIER LEAGUE MAN UNITED VS LIVERPOOL
Be there for the most anticipated match of the 26th English Premier League Season as Manchester United face Liverpool at home. You'll be treated to the finest Lancashire hospitality courtesy of your eBucks Lifestyle credentials, while being entertained by outstanding action from the uninterrupted views of the luxurious Sir Alex Ferguson Stand.
When: 9 to 12 March 2018 From R24 800 per person sharing
TENNIS: WIMBLEDON CHAMPIONSHIP
Enjoy summer in July at the All England Lawn Tennis Club as the world's best tennis players battle it out for the prestigious title of Wimbledon Champion. Your eBucks Lifestyle membership will secure you Platinum Hospitality and a soughtafter reserved seat for one day on Centre Court to enjoy the atmosphere and enchantment that comes with the world's oldest tennis event.
When: July 2018 From R40 070 per person sharing
GOLF: US MASTERS
The US Masters is one of golf's most prestigious events. This invitationonly tournament is in its 82nd edition at the celebrated Augusta National Golf Course and continues to attract the cream of the world's golfers. Through eBucks Lifestyle, enjoy access to the Rocky Patel premium cigar lounge and grab the chance to show off your skills at the three-hole putting course.
When: 1 to 9 April 2018 From R42 580 per person sharing
As we move into 2018 now is the ideal time to pen some downtime into your diary and secure your front-row seat at some of the world's finest sporting extravaganza.
Foreign Exchange made easy
There are countless things to do before you jet off for a well-earned break: checking your phone has roaming, getting the dogs into kennels, reading up on your chosen destination and ensuring you have sufficient travel insurance in place.
High on your list of things to do is likely to be foreign exchange. Fortunately, RMB Private Bank has your back when it comes to quickly and easily placing your order, be it in foreign notes, a Multi-currency Cash Passport™ (travel card) or a combination of both. Simply log into your Online Banking profile, order your forex with 60 days of departure and, hey presto, it will be delivered at no charge to your home or office. You can also top up the balance using Online Banking while travelling, if something appealing unexpectedly catches your eye.
Plus you'll benefit by earning 50% back in eBucks on your transaction charges when you spend foreign currency online to pay for the likes of accommodation, car hire or theatre tickets in advance. Showing that it really does pay to plan ahead!
With the rand likely to come under more pressure in the months ahead, given poor fundamentals in the economy, there are many travellers who are looking every further ahead, to next year's holidays or even 2019 and beyond. If, like these individuals, you are worried about the exchange rate's impact on your vacation plans then consider opening a Global Account, which allows you to save in foreign currency at any time of the year. Off to Greece? Then save in euros and spend in euros? Heading to the Big Apple? Save in dollars and spend in dollars. It's that simple.
In addition to this, travellers who have a Multi-currency Cash Passport can transfer funds from their Global Account and use the Cash Passport to make purchases and withdraw from ATMs displaying the Mastercard acceptance mark in any of the four currencies available on the card.
Safety tips for trips
While you are on the road or outside the country this festive season, remember that your team of dedicated RMB Private Bank support bankers are just a message away. Connect via Secure Chat on the RMB Private Bank App anywhere in the world and enjoy the same convenience when banking at home.
The RMB Private Bank App universe is fully secure, making transacting via the App your best option for international banking transactions. Simply log on via a Hotspot and we'll take care of the security. Plus, for your peace of mind, enable overseas roaming to get SMS alerts to help you monitor your spending while travelling.
By virtue of your using the RMB Private Bank App we'll know if you are travelling abroad, but it's always better to be safe than sorry so do notify your Private Bank Advisor about your trip, where you are visiting and how long you'll be away. This will ensure we keep a vigilant eye on your accounts in the event of any suspicious activity.
Bear in mind that fraud is not just a South African affair - international gangs and syndicates prey on overseas tourists so, if you are out of the country or even just out of town, be mindful of protecting your personal information against identity theft. Don't leave cards and passports lying around your hotel room, rather make use of the safe in the room. Also, never forget that RMB Private Bank will never communicate with you via email or SMS in a manner that requires you to open links, so be aware of the nature of emails and SMSes you may be receiving on your cellphone. When in doubt, delete.
The Ins and Outs of Priority Pass
While travelling abroad RMB Private Bank clients have the option of kicking back in a variety of independent airport lounges between flights by making use of the complimentary Priority Pass service courtesy of eBucks Lifestyle.
To qualify for your complimentary Priority Pass Membership, you need to order a Priority Pass card online. You can do this through the RMB Private Bank App or via eBucks.com (log in and then select the Lifestyle tab). It takes 17 working days to process your Priority Pass order, so don't leave the application process to the last minute if you are planning to travel in the near future.
Priority Pass gives RMB Private Bank clients access to a network of more than 700 airport lounges worldwide, provided you have booked in advance and have the required reward level. Because Priority Pass works on a tiered rewards level, make sure to check that you qualify for the benefit before applying by checking on the RMB Private Bank App or calling the Service Suite on