X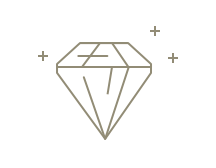 WHERE IN THE WORLD TO INVEST?
By Tony Barrett
Many market commentators agree that the current environment leaves limited room for anything but equity exposure. However, current equity valuation levels might give cause for concern among some investors.
The consensus view is that there is further room left for equity growth and substantial equity exposure within portfolios is strongly recommended. But, where in the world do you invest in equities? Recently the business news agency Bloomberg ran an article which delved into this dilemma and, in the process, gave investors some interesting food for thought.
Quoting from a recent Bank of America report, Bloomberg's informative chart (PDF) shows that despite recent rockiness, US stocks have enjoyed a good run over the past year. But the big winner (when comparing in US dollar terms) was India.
The Wall Street Journal noted India's performance - along with that of the Philippines and Thailand - in a late-2014 article (Asia Stock Indexes Among World's Best Performers in 2014), which noted that "declining oil prices have also been a positive for Asia, especially big energy importers like India and China, while it has pressured stocks in other emerging regions, including Russia and the Middle East".
The data certainly highlighted that it takes a brave investor to go for an asset class like Russian equities, which went from hero status in the year-to-date returns to virtual zero at 55th status in the weekly numbers.
The stats also showed that the clear losers across all periods were Greek equities; although that's no big surprise. German stocks, said Bloomberg, have also lagged when priced in US dollars, largely due to the weakening euro.
According to information from the London-based World Federation of Exchanges (WFE), one of the world's largest financial services trade organisations, 2014 showed a strong increase in equity trading volumes (of +17.4%) to US$81 trillion from 2013's figures.
The WFE noted that all regions were affected by this increase to a relatively similar extent: +18.9% in Asia-Pacific, +17.4% in Europe, the Middle East and Africa and +16.5% in the Americas.
In its annual Statistics Market Highlights report, the WFE highlighted the main trends over the past year as:
The number of trades rose 23.7% from 2013; although the average value of trades continued to decrease.
A continuing good performance of equity markets saw global market capitalisation rising 4.3% to US$68 trillion from 2013.
Initial public offerings (IPOs) and investment flows continued to deliver good performances. The number of IPOs rose 24.3% from 2013 to 1 421. Total investment flows in US dollars increased 22.6% from 2013 to US$894 billion.
Exchange Traded Derivatives volumes rose 2.8% from 2013, mainly driven by commodity derivatives.
In the Americas and Europe, the Middle East and Africa, the 2014 increase in the value of share trading followed a significant increase in volatility on equity markets:

In the United States, the S&P 500 Volatility (VIX Index) increased by 39.9%, to 19.2.
In Europe, the EURO STOXX 50? Volatility (VSTOXX?) increased by 51.8%, to 26.2.
In Asia Pacific, growth was mainly driven by an impressive increase in the value of share trading on Mainland China during the last quarter of the year.
In the rest of the Asia Pacific region, the value of share trading decreased by 5.4% in 2014.
In light of the Bloomberg figures, and these WFE performance statistics, one thing is sure: For South African investors, trying to pick winners from virtually obscure markets is a recipe for disaster, and a sure way to lose money over the long term.
Note how the global equity index is a consistent top quartile performer. Over the past year, South African equities, as measured in US dollars, have come in 16th place overall. The return difference between the top performers and the relegation threatened candidates is truly remarkable, a positive 30% to a negative 66%, that is a swing factor of close to 100%.
WHAT LESSONS CAN BE LEARNT?
The big wide world of potential investment destinations should not scare off potential South African investors. They should rather decide on a strategy and investment plan and then stick to it. Greed and fear are always big drivers in terms of psychological behavior of investors; don't get caught up in this conundrum, but rather seek professional advice.
Tony Barrett is a Senior Wealth Advisor at RMB Private Bank. Tony is a strong advocate of offshore diversification for South African investors and is well placed to advise on this matter.
Contact RMB Private Bank's wealth and investments experts for all your investing, fiduciary services, stockbroking or wealth management needs.
X
LUXURY IS ALIVE AND WELL
By Cara Bouwer


What are the trends tickling the taste buds of the rich and famous? The annual Southern Africa Luxury Association (SALA) summit shone the spotlight on global tastes, high-end consumption and the growth of Africa's ultra-premium market.

Held at the Inanda Club in Johannesburg in March 2015, the Africa Luxury & Wealth Summit brought together prestige brands active in the African market such as Anglo Gold Ashanti, Pam Golding Properties, African gourmet tea company Yswara, wine and spirits producer Pernod Ricard, car icon Aston Martin and art advisory Walker Scott.

Teleconferencing from Italy, Antonio Achille, from management consulting firm Boston Consulting Group (BCG), and Armando Branchini, from Italian luxury trade association Altagamma, painted a clear picture of Africa's place in the global luxury industry.

Currently "the African continent's absolute contribution (to the global luxury market) is not at the same level as other regions", they said.

According to Bain & Company data, the African luxury goods market accounted for just under 1% of the global luxury sector's worth in 2013, which was about €217 billion (US$235.7 billion). According to BCG, the global market is expected to increase from 390 million consumers currently to 465 million by 2021. This would see the total market increase to €260 billion (about US$282 billion). In 2014, it is estimated that the global luxury market was worth €223 billion (US$242 billion).
Global Luxury Sector

So the pie is growing. The question is: Will Africa have the appetite for a larger slice?

One factor which may see a shift in Africa's favour is the increased impact of digital channels on the sector. "The pure (physical) store is no longer the first channel for sales," noted Achille and Branchini. Data suggests that, in 2014, digital was having an impact on more than 50% of luxury sales, with global consumers increasingly researching purchases online or buying online.

Sustainability is another important global trend with "the importance ascribed by consumers having almost doubled from 2013 to 13% in 2014. Some regions, like the European Union (at 18%) and key emerging market economies like Brazil (at 15%) are pushing ahead with sustainable consumer preferences at an even stronger rate, noted Achille and Branchini.

Also worth noting is the move away from the traditionally dominant luxury hubs of old with the likes of Dubai, Singapore and Los Angeles gaining momentum. That said, Paris, Milan, London, New York and Hong Kong remain the current key fashion and luxury centres. While South Africa's rising middle-class is known to appreciate the finer things in life, it was interesting to note that the country has not yet been included in the BCG's True-Luxury Global Consumer Insight study, which was released in January 2015. "We have not yet included South Africa in this study - we look forward to including this continent in the study," said Achille.

Responding to this fact, SALA CEO Silvana Bottega noted that: "The BCG is looking to include Africa - specifically South Africa and Nigeria - in the study. They wanted to see if there would be support for the study."

The growth of African brands is, however, forcing global experts to turn to the continent and its potential as a growth market. "The focus has traditionally been on the north of Africa," noted Bottega, with Egypt and Morocco in particular coming under the microscope. "More recently we've seen growing interest in Nigeria."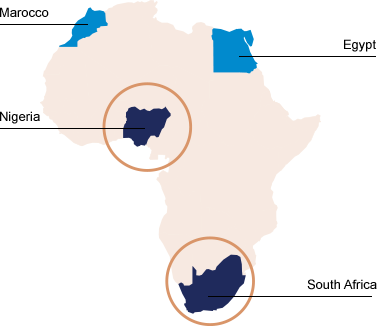 This was mirrored by comments made by Niall Gately, Trade Marketing Director of Pernod Ricard South Africa, which is seeing a rise in its ultra-premium brands across Africa as part of a global wine and spirits industry. "There is a pocket of considerable wealth on this continent and a growing middle class who are living life to the fullest," said Gately. "We are committed to getting the most out of this market."

The group has been putting its money where its mouth is by investing in research into, in particular, the South African and Nigerian markets, and building its PR strategy accordingly. Key to the brand's approach is forging a close relationship with its consumers. "The best way is to meet consumers and be able to talk to them," noted Gately. "We believe in consumer advocacy and word of mouth."

Speaking from a wine market angle, Michael Fridjhon of Reciprocal Wines highlighted another vital aspect of building and sustaining luxury brands: differentiating yourself from the crowd through the entire product and service offering.

"If you want to play in the luxury sphere you need to create experiences" Michael Fridjhon of Reciprocal

Yswara, for example, promotes its brand within Africa by organising exclusive high-end teas. But, as the company's founder Swaady Martin-Leke, notes: in the African market this also requires an attention to detail around the variety of consumers and the varying democraphics across regions.

For example, while a Nigerian high-net-worth individual will probably travel at least twice a month to London, just for the weekend, this is not the case for a high-net-worth individual in South Africa, Martin-Leke told the Frontier Advisory African Consumer Outlook conference in Johannesburg in late-2014. "Our experience has been that it's very straightforward to sell our product in West Africa where there is a pretty sophisticated understanding versus, say, South Africa, where a lot of education is still needed."

Perhaps this is the lesson that BCG should be focusing on when turning their future research attentions to the continent. While the current BCG's survey certainly speaks to the value high-end consumers place on differentiators like craftsmanship and quality, exclusivity, customisation, the overall shopping experience and value for money, in Africa there is also the added challenge of navigating 54 unique nations. And, for that, says Martin-Leke, there is no substitute for on-the-ground insights.
X
SPOTLIGHT ON WEALTH
By By Lesley Stones


We all like to think we are one in a million, but perhaps we are setting our sights too low. How about being one in a billion, or even better, one with a billion. I'm talking about US dollars, of course.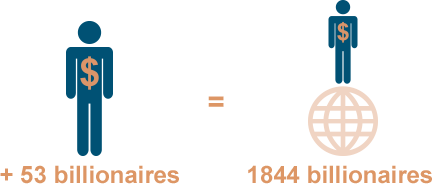 Last year 53 more people achieved billionaire status, according to The Wealth Report by Knight Frank, giving the world a super-wealthy total of 1 844. Next on the affluence scale came 38 280 people holding more than US$100 million in assets each, and below them were 172 850 ultra high-net-worth individuals (UHNWI), worth US$30 million or more. Last year, around 15 people a day joined their ranks, a group which together held some US$20.8 trillion.

If you are not among this number yet, your time may come, since this global elite is forecast to climb 34% to almost 231 000 in the next decade.

The wealth pool gets very sizeable indeed once you include those who merely rank as high-net-worth individuals (HNWI) with US$1 million or more.

The Knight Frank report, along with other research into the world's wealthiest such as the Capgemini World Wealth Report, makes for fascinating reading; a high-class version of the voyeuristic tendencies of gossip magazines. Who are these people, where do they live, and what do they do with their impossibly vast loot?

Sadly this isn't an area in which Africa is rising as yet, since the extraordinarily rich still tend to be found in the old money hubs such as London and New York. But Africa's day is coming. Last year, Zambia grew its UHNWIs by 7%, Namibia by 6%, and Nigeria and Uganda by 5% each. Africa's 1 932 super-rich already hold US$0.2 trillion, and their number is tipped to grow by 59% in the next decade. Leading the field will be Ivory Coast, where the ultra-rich are expected to rocket by 119%.

Other wealth-creation hotspots include Vietnam, with a predicted growth of 159% in the coming decade, and Kazakhstan with 114%. Nigeria comes close with 90% forecast growth in UHNWIs. Africa is, however, regarded by many experts as having the highest potential for growth of any region currently. The continent also boasts strong entrepreneurialism, driving the potential for wealth accumulation.
A global outlook
No matter what their nationality, many wealthy people have moved at least part of their substantial assets overseas. Globally, the very rich tend to hold 20%-30% of their wealth in other countries - a figure that is kept down by a contented American and Australian contingent who are happy to keep their wealth at home.

Italian HNWIs hold a combined 38.2% of their wealth abroad, chiefly in the United States, according to data from market research firm Reportstack. Spanish HNWIs also want to spread their risks and hold 39.5% of their wealth abroad.

One of the most revealing questions asks about plans to permanently change their country of residence. Only 4% of UHNWIs in Australia and New Zealand are considering that, while emigration is a desirable option for a third of rich Russians.

Just 11% of the African elite is considering relocating, and a multiple choice question saw 93% cite security fears, 86% political risks, 74% seeking a better lifestyle and 71% wanting a better education for their kids.

Tellingly, crime and politics were barely an issue for the rich in most other regions, who focused instead on the rather mundane issue of tax as the main reason why they may consider relocating.
Where they invest
So once you have all that money, what do you do with it?

Property remains the cornerstone of most investment portfolios, which is fitting since property and construction are the main source of wealth for 18% of HNWIs in the United Kingdom, ahead of financial services (15%), retail (10%) and media (9%). A full 100% of Africans covered by the Knight Frank research were also keen to invest in property, with 39% looking abroad and 61% seeking to invest in their own country.

Equities are another popular investment, while cash, fixed income bonds and gold are likely to see a declining demand this year.

Investments of passion remain firmly on the radar for 61% of UHNWIs. Art is the luxury asset attracting the most interest, followed by watches, wine and classic cars.

The younger generation, meanwhile, tends to enjoy spending on luxury items far more than older generations. And since many of Africa's super rich are also nouveau riche, it's the Africans who seem to enjoy spending their booty the most.
Fabulously Wealthy Facts
Over the next 10 years the number of ultra high-net-worth individuals around the world is forecast to rise by 34%. Growth will be strongest in developing regions, with Africa's ultra-wealthy rising by 59%.
For shoulder-to-shoulder wealth, Monaco tops the density list with 574 per 100 000 people, followed by Luxemburg with 113, Singapore with 60 and Switzerland with 54.
Just over a quarter of the world's super wealthy are considering purchasing another house in 2015 to add to the average of three they already own.
The top 10 most important cities for the super-rich are London, New York, Hong Kong, Singapore, Shanghai, Miami, Paris, Dubai, Beijing and Zurich. Johannesburg comes in at number 28 and Cape Town at 36.
Source: Knight Frank's Wealth Report
X
TOP FIVE INVESTMENT WINES OF 2014
By Lisa Dewberry


Investment in South African wine is a relatively new phenomenon with South African wines making huge strides in quality over the last decade. As global demand and consumption of fine wines increases, there is an opportunity to build a collection offering a long-term financial return.

Roland Peens, Director of fine wine merchants and cellarers Wine Cellar, says South Africa's top wines are finally receiving international acclaim with world-wide demand exceeding supply. He says the top five investment wines for 2014 include Klein Constantia Vin de Constance; Sadie Family Columella; Boekenhoutskloof Syrah; Meerlust Rubicon and Kanonkop Pinotage. Annually, these wines have all increased in price above inflation, thereby offering impressive returns.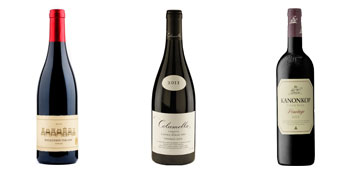 Klein Constantia Vin de Constance
Vin de Constance, a natural sweet wine, has a history tracing back to the 19th century when Napoleon declared it was his favourite wine. After a gap in production of two centuries, this wine was produced again from 1986. In 2007 it received 97 points from Robert Parker's Wine Advocate and the price rocketed. The current vintage 2009 sells at around R695, the 2007 at R1 050, the 1997 for R1 950 and the 1986 for R15 000. In a few years Vin de Constance should be impossible to find at below R1 000 per bottle.

Sadie Family Columella
Columella, a shiraz-based blend, is arguably South Africa's finest red wine. It is produced by Eben Sadie, one of South Africa's most famous winemakers who was largely responsible for the upsurge in quality of South African wines in the 2000s. The latest vintage 2012 sold out from the farm in less than a week at R642 per bottle. Other stockists sold the last few cases at R850 per bottle and the 2010 at R950. Prior vintages of this wine are only attainable on auction, reaching a few thousand rand per bottle.

Boekenhoutskloof Syrah
Boekenhoutskloof Syrah's small production and huge status makes it one of South Africa's most sought after wines by winemaker Marc Kent. The chairs on the wine label pay tribute to the skills of the 18th century craftsmen and their achievements in creating beauty from natural sources like the pursuit of fine wine-making. The first vintage, the 1997, emerged onto the scene as one of South Africa's top wines. The 1997 Boekenhoutskloof Syrah sold for about R3 500 per bottle while the current vintage 2012 sold at R390 and the 2003 at R950 a bottle.

Meerlust Rubicon
Meerlust Rubicon, a blend of Cabernet Sauvignon, Merlot and Cabernet Franc, is one of South Africa's top red wines with a history of being the finest red wine in the 1980s and early 1990s. Today there are many wines that match its quality, but at R300 per bottle for the latest 2010 vintage, it offers good value. This Bordeaux blend has a massive following and ages well, making it a good investment. The Meerlust Rubicon 1994 sells at around R800 a bottle and those from the early 1980s (especially the 1982 and 1984) sell for up to R2 500 a bottle.

Kanonkop Pinotage
Kanonkop Pinotage is produced by one of South Africa's most famous and respected wine estates, consistently providing excellent wine for 40 years. Along with the Kanonkop Paul Sauer, the Pinotage has excellent ageing potential and the top vintages from the 1980s and 1990s are spectacular. Kanonkop Pinotage emanates from one of South Africa's oldest vineyards and requires 10 years to come to full maturity. The current vintage sells at R280 a bottle and is a benchmark of this variety, with the 2001 sold for R550 and the 1989, a top vintage, for around R950.
Tips on investing in wine
Investing in wine is only relevant if the wines are considered Investment Grade (IG). There are only a tiny number of wines classified as IG, with South Africa having one potential IG wine, namely the Kanonkop Black Label Pinotage. Bales says IG wines are produced in finite quantities and, like any other commodity, the market is driven by laws of supply and demand.

"For a wine to be considered IG, it should be an instantly recognisable label and brand, have a long track record of high quality and prices, highly rated by international wine critics, a record of consistent upward price movement and ability to improve over a long period of time. When investing, it's a good idea to buy three cases of En Primeur or Pre-Release wines and after a period of maturation under ideal conditions, you can sell one to finance the purchase of another two cases."

Wade Bales, owner of Wade Bales Wine Society



A valuable wine collection has sufficient numbers of bottles of age-worthy wines stored in conditions conducive to their lengthy maturation. He says it is important to choose wines likely to mature well from good areas, vintages and producers and to study the track record of the wine region, read about the region, producers and varieties doing well in that area.

"Few buyers will be willing to pay a premium for a wine if its storage conditions over an extended period are questionable so it's important to take care of your wine collection by having the correct storage conditions."

Guy Webber, winemaker at Stellenzicht Vineyards

Many investors choose a theme for their collection such as 10 years of the same wine or 10 wines from the same region to interest a buyer and make the collection valuable. He says other ways the value of the collection is boosted is by investing as much as possible in scarce wines awarded locally and internationally that have great ageing potential.

"Mix in top-end wines from well-known estates of larger bottle formats such as 3, 5, 9, 12 litre bottles and other 'oddities' and your collection will increase in value. Good investments have always been red wines with provenance, from well-known estates, and usually classic Bordeaux blends or Cabernet Sauvignon."

Ross Sleet, sales director at Cape Legends
Maintain value with optimal storage
Ensuring a safe place in which your wine investment can gradually mature is essential. You can achieve this by:
Cataloguing your wine, which surprisingly few collectors do.
Storing wines at a constant controlled temperature of no more than 15°C and not lower than 10°C with humidity of about 75%.
Ensuring low or no lighting in your storage area, which, together with a consistent temperature, protects against losing aromas or flavours or causing spoilage.
Vibration or disturbance should be at a bare minimum.
Using sideways storage to keep liquid against the cork which prevents it from drying out.