X
HOW TO
Order your RMB Private Bank Fusion metal card
Follow these easy steps to order your metal card
On the app:
Open the RMB Private Bank App
Select 'Order your card today' then 'Fusion Account'
Select 'Account options'
Select 'My Cards'
Select 'Add card' then 'Fusion Card'
Select metal card option from the card type drop-down
Complete the ordering process and schedule for delivery
On Online Banking:
Log in to your Online Banking profile
Go to 'Accounts'
Select 'Fusion Account'
Select 'Account options'
Select 'My Cards'
Go to 'Add card'
Select 'Fusion Card'
Select the option 'Metal card' from the card type drop-down
Complete the ordering process and schedule your card delivery
You may only avail of the exclusive Metal Card, if you have an active RMB Private Banking Fusion Account.
You must have an RMB Private Bank Fusion Account.

Metal cards are optional and charged at R1 050 per card, which will be rebated for the first card if you are on eBucks Rewards Level 3 or above.

Terms, conditions and rules apply.
X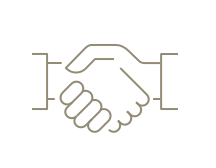 A Private Bank Advisor, supported by a team of experts
Your Private Advisor gains and maintains a holistic understanding of your balance sheet with your wealth ambitions in mind. Your Private Advisor leverages on the rich insight and expertise of your dedicated team of experts to ensure ongoing advice-led wealth management for you and your family through every life stage
Service Suite access
The RMB Private Bank service suite gives you access to a team of support bankers available around the clock to assist with your day-to-day banking needs such as:
General banking queries
Banking transactions
Fraud queries
Card renewals/activations or cancellations
Official bank letters required by institutions (e.g. Visa letters)
X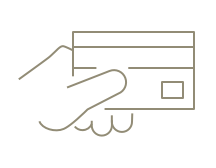 Card delivery and activation
Have your card delivered by courier at your convenience.

Alternatively you can activate your card using one of the following methods:
Log onto Online Banking
Open the RMB Private Bank App
Call the number on the back of your card
Visit your nearest branch
X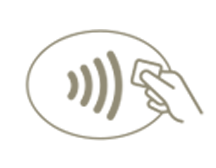 Contactless card feature
Your contactless card allows you to pay for low value transactions by simply waving your card in front of a payment terminal. Payments can be made with or without your PIN.

A payment is successful when you see the green light and hear the beep on the payment device. Look for the wave sign at the pay point or till.
X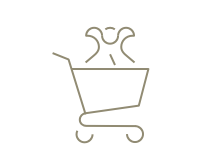 Online shopping
Shop safely with Online Secure

Use your RMB Private Bank Fusion Card to shop online at any eCommerce merchant.

For your security your card is protected by an Online Secure feature. Online Secure is designed to provide you with an extra level of protection against unauthorised use when shopping online by using a One Time PIN (OTP).

For FAQs log onto Online Banking
X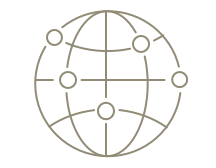 Use your card abroad
Get instant access to your funds when swiping your card to buy gifts, paying for services or enjoying leisure activities and more.
When travelling abroad use your RMB Private Bank Fusion Card at any terminal displaying the Visa logo.
Ensure you amend your international card limits on Online Banking or the RMB Private Bank App before shopping abroad.
X
Optional Linked Petrol Card
Designed to be the transactional tool for vehicle fuel and vehicle maintenance - as well as toll purchases. This card is perfectly positioned to assist you in your hour of need.
What the Petrol Card offers
Roadside Assistance through the AA
What this allows you to do
Use your Petrol Card at most service stations, toll gates and to purchase motor spares, etc.
X

Online Secure
Protect your card against fraudulent use online. Online Secure uses a One Time PIN (OTP) that is sent to you and comes at no extra cost. To activate Online Secure on your card, you must be an Online Banking user.
To activate for Online Secure on your card, register for Online Banking.
Activate your card by logging on to your Online Banking profile and following these prompts:
Log in to Online Banking
Select the 'My Bank Accounts' sub tab.
Select the card you would like to activate.
Select 'Activate Now' under the Online Secure column.
Select I accept and agree to the Disclaimer above.
Select 'Finish' on the Activation Results screen.
How to use Online Secure when shopping online:
Once activated, proceed to the checkout.
Type in your 16-digit card number when prompted.
You will then be prompted for a One Time PIN (OTP), which you will receive via SMS.
Finalise your purchase.
Online Secure FAQs
X

Lost Card Protection
Protection in the event of a lost or stolen card.
Report a lost or stolen card within 24 hours of the incident to the dedicated, toll free, 24 hour hotline and we will assist in the event of a non-PIN related fraud incident on your account before the card is cancelled.
Lost Card Protection may not apply if it is determined that you were careless in protecting your card or PIN.
In the event of your card being lost or stolen, call the Lost Card hotline immediately on 087 575 9406
Terms, conditions and rules apply.
X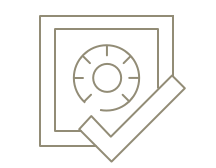 Card safety and security
Practicing card safety is a must and fortunately RMB Private Bank has made it very easy to keep your card safe from fraud, as long as you follow basic guidelines.
Card limits
Start by setting your account limits and, to be safe, set balance alerts which automatically notify you when your balance has reached a specified level. You can choose how you want to receive the information (SMS, email or both).
Keeping your PIN safe
Don't let your RMB Private Bank Fusion Card out of your sight during a transaction and keep your PIN a secret.
Change PIN
Go to an FNB ATM
Use the default PIN
Select "More Options"
Select "Manage PIN"
Select "Change PIN" and follow prompts
Log into Online Banking
Select "My bank accounts"
Select "Cards"
Select "View / create PIN"
Your newly selected PIN will only work once enabled at an FNB ATM
X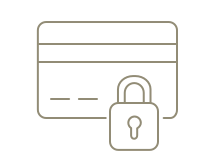 Contactless card security
Is contactless card secure?
Yes, Contactless card payments are processed like other bank cards
Could I unknowingly make a purhcase if I walk past a payment terminal that can read Contactless cards?
No. The Contactless card is designed to ensure that the cardholder is always in control. The cashier must first enter the purchase amount; you must then hold your card in very close proximity to the card reader (within 4cm) in order for the transaction to take place. Pay points or tills can only process one payment transaction at a time, ensuring that no duplicate payments can take place.
Is there any chance that payments may be taken twice from my account?
No. Contactless card readers are only able to process one transaction at a time.
What should I do if my contactless card is lost / stolen?
If your contactless card is lost / stolen, go to Online Banking, RMB Private Bank App, ATM or Branch to cancel the card. In the case of fraud, report the card to the bank within 24 hours.
X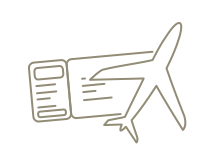 Global Travel Insurance
Global Travel Insurance will keep you covered no matter where you go in the world. When you purchase your return travel ticket(s) on your card you will get up to R5 million cover for the first 90 days of your trip. What's more, we will cover up to 8 travel tickets for your travel companions too.
Which cards qualify for our Global Travel Insurance?
Which cards qualify for our Global Travel Insurance
RMB Private Bank Current Account
RMB Private Bank Credit Card
RMB Private Bank Fusion Card
Why you need this
Save on your insurance and be conveniently covered for the first 90 days of your journey.
How to get Global Travel Insurance
To qualify for Global Travel Insurance you require a qualifying RMB Private Bank Current Card, Credit Card or Fusion Card with which to pay for your travel ticket.
How it works
Purchase your return travel ticket(s) using your qualifying RMB Private Bank Card
Obtain your policy by:
Contacting the Global Travel Insurance Help Desk on: 0861 490 100
For emergency assistance while on travel contact Europ Assistance on: +27 11 991 8409 ('reverse-charge' your call using this number from anywhere in the world)
This offer is available to RMB Private Bank Current, Credit and Fusion Card holders, who have not yet turned 75 who are residents of any of these countries: South Africa, Botswana, Lesotho, Namibia and Eswantini.
For assistance contact: Global Travel Insurance Help Desk: 0861 490 100 Europ Assistance: +27 11 991 8409 ('reverse-charge' your call using this number when from anywhere in the world)
*If you are over 74, RMB Private Bank provides a specific type of insurance to suit your needs. For more information view the
Senior Schedule of Benefits.
These documents are also available from the Global Travel Helpdesk.
Please ensure you have a copy of the relevant Travel Policy prior to travelling and ensure you fully understand the contents thereof.
X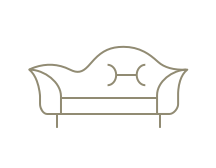 Access to SLOW Lounge
As an RMB Private Bank Account holder, you can enjoy access to the luxurious SLOW and Bidvest Premier Lounges to relax before your flight.
Airport Lounge benefits include comfortable seating freshly brewed coffee, tasty snacks and an abundance of power sockets, high speed WiFi, private studies, spa treatments (only at SLOW), and a selection of books and newspapers to enjoy while you wait for your flight.
Move up a reward level to get up to 36 complimentary visits per year, depending on your reward level. Make a flight booking for you and your family using eBucks Travel and earn up to 24 bonus Airport Lounge visits on domestic and international flight bookings. Go to the eBucks tab on the RMB Private Bank App to see how many lounge visits you have available. To access a lounge simply generate a QR code on the RMB Private Bank App and scan it at the lounge entrance.
Terms, conditions, rules and lockdown regulations apply.
X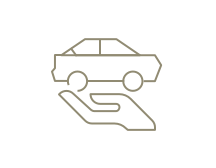 AA Emergency Roadside Assistance
We're here to help you
Free on your RMB Private Bank Fusion Card and on your RMB Private Bank Fusion Petrol Card.
Benefits included:
Flat tyre change
Out of fuel - Provision of fuel to a maximum of 10 litres
Jump-start
Mobile battery sales
Key lockout service
Minor roadside running repairs, includes electrical, coil, immobilizer, battery related breakdowns where possible
AA Locksmith Services: This service is available 24/7 in the event that you lock yourself out of your vehicle AA will dispatch an accredited locksmith service provider to the incident scene to open the vehicle.
AA Mechanical and Electrical Breakdown Tow: In the event of a mechanical or electrical breakdown and the vehicle requires a tow, the AA will arrange for the vehicle to be towed to the nearest accredited/preferred dealer/repairer/yard from the breakdown scene.
AA Accident Management: In the event of an accident, the AA will arrange for the vehicle to be towed from the accident scene to the destination indicated by the Insurance Company
Courtesy Services: In the event that your vehicle has broken down more than 100km from home we will pay
24-hour Car Hire
OR
Overnight accommodation
AA Mayday Emergency Medical Assistance: Emergency medical evacuation to a suitable medical facility in the event of a medical emergency. The service is available nationally and the service is provided by Netcare 911.
Stand by You: An armed ADT Security response officer at the incident scene, to secure the scene and wait with the customer until the AA technical service arrives.
How to use AA Emergency Roadside Assistance Service
In an emergency please call 0860 70 60 50 and supply your name, surname, ID number and Card number to the consultant.
X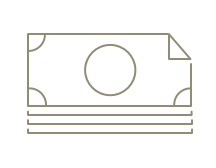 Cash@Till®
What are Cash@Till® withdrawals?
Cash@Till® is a cash withdrawal service that RMB Private Bank offers. With Cash@Till®, you can withdraw cash at Checkers & Shoprite, Pick n Pay, Boxer, PEP and selected Spar and Usave stores. Just swipe your card for the value you want to withdraw.
Why use Cash@Till® to withdraw?
It's available at no extra charge
It's convenient. There's no need to find an ATM. You can withdraw cash when you're paying for your shopping.
It's safer than withdrawing money at an ATM
How to withdraw using Cash@Till®
Withdrawing cash at retailer till points is easy. When you're paying for your goods, advise the cashier that you would like to withdraw cash and they will add the withdrawal amount to your total. The cashier will charge this to your card and hand you your cash.
X
Unlimited swipes
Swipe at no cost and earn rewards. Just for doing everyday things like buying bread & milk. Use your card for all your online and everyday purchases and save with every swipe!
With an RMB Private Bank Fusion Card, all swipes are free! That means you save money as there are no transaction fees!
Remember, you also earn eBucks on every swipe!
X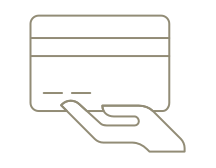 Extra VISA offers
VISA - your perfect companion.
Enjoy more from life, whether you're travelling or at home.
Your VISA card offers an excellent selection of travel, dining, shopping and lifestyle opportunities. While on your travels, should you have a medical emergency or your card is lost or stolen, you have access to an international support network to assist you.
X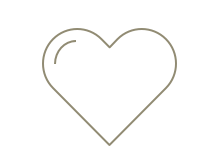 RMB Private Bank Account for Spouses
Existing customers can now invite their spouse or life partner to experience the same level of benefits, rewards, private banking service and wealth advice that they have become accustomed to, regardless of their spouses income. Your spouse/life partner will enjoy the benefits of a 50% discounted monthly fee for a portfolio of products, which include:
RMB Private Bank Fusion Account
FNB Money Maximiser Account2
FNB Global Account with a complimentary Global Account Card3
FNB Private Wealth Non-Trading Juristic Account4
FNB Structured Loan5
They would also have the opportunity for their monthly fees to be waived/rebated on the following products:
FNB Channel Islands Current Account6
FNB Local and Global Trading Account7
Terms, conditions and rules apply.
1Only one spouse per household will be eligible for the spousal pricing option
2 A minimum opening deposit of R100 000 is required to activate the account and must be maintained to continue earning interest. For transactional pricing on Money Maximiser, please refer to the "Savings and Investments pricing guide" on our website
3 Fees are applicable to foreign exchange transactions
4 Only applicable on Pay-As-You-Use Pricing option for one FNB Private Bank Non-Trading Juristic Account
5 Only applicable to the facility fee for one Structured Loan Account for one property
6 A minimum balance of at least €2 500 must be maintained in your FNB Channel Islands Current Account.
7 A minimum balance of R25 000 must be maintained in your self-managed Local Trading Account. A minimum balance of $10 000 must be maintained in your self-managed Global Trading Account. The monthly account fee will be charged to your account and reversed in the following month. A comprehensive fee structure is available on our website
X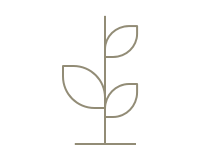 FNBy Account
FNBy is here to help with step-by-step guides and great benefits. From a fully functional account that can be used for day-to-day banking to a savings account with great interest rates - FNBy is the full banking solution!

It is never too early to start learning about money and how to manage it.
Designed specifically for youth younger than 25.
No monthly account fee for FNBy and FNBy Next account.
FNB Banking App subscription.
Go to FNBy to find out more